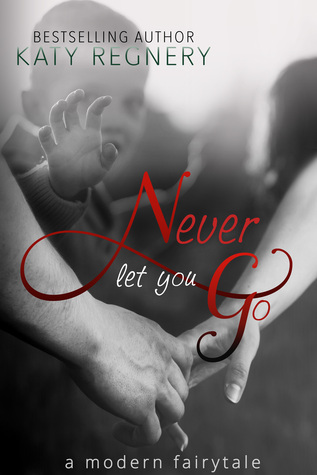 Title: Never Let You Go
Author: Katy Regnery
Series: A Modern Fairytale #2
Release Date: June 12, 2015
In this modern retelling of
Hansel and Gretel,
13-year-old foster children, Holden and Griselda, escape from their abductor after three years of brutal captivity and try to cross the Shenandoah River on foot. Tragically, one of them makes it to safety but the other is left behind.
Ten years later, Griselda's boyfriend drags her to a fight club grudge match where her world is turned upside down when she watches Holden step into the ring.
Though the connection between them is fierce, bitter regret, simmering rage and a cache of physical and emotional scars lie between them, just as dangerous as the whitewater of the Shenandoah.
Never Let You Go
is a story of fear and hope, defeat and survival, and two people - once profoundly broken – who discover that love is the only thing that can make them whole again.
This is a standalone novel inspired by Hansel & Gretel. New Adult Contemporary Romance: Due to profanity, scenes of physical abuse and very strong sexual content, this book is not intended for readers under the age of 18. (Note: children are
not
sexually abused in this book.)
This is my honest review.
Rating: 4 Stars - LOVED
Never Let You Go
is the first full-length novel I've read from Katy Regnery, and I'm quite impressed! This modern day retelling of Hansel and Gretel winds the reader through a roller-coaster of emotions starting with the feels of desperation and spans over 10 years as the story of Holden and Griselda unfold.
Holden and Griselda meet as foster children when they're about ten years old. Their lives are forever entangled when they're kidnapped at that age and held captive together for three harrowing years until one of them manages to escape. Left with empty hearts and not really knowing what happened to the other, Holden and Griselda surprisingly find each other ten years later. In many ways their reconnection marks the beginning of a brand new journey that leads both down a road of redemption and enduring love.
"I'm whole because I'm with you."
Hands down this story is dark, gut-wrenching, and tear-inducing. Their abductor is super crazy, and Ms. Regnery does not sugar coat many scenes. All the grit paints a clear picture of how close these two bond together as they struggle to survive an unfortunate situation, which is all the more heartbreaking when they're separated. Holden and Griselda go through so much as individuals and as a couple. Many things get in their way, but these two fight like hell for each other! Katy Regnery throws in some twists and surprises, and you certainly get that "when it rains, it pours" feeling. I adored Holden and Griselda! I loved how Ms. Regnery made them both selfless and understanding the most. I highly recommend
Never Let You Go
if you're looking for a dark standalone read with a couple who share a romance that is soul-mate deep.
Book Links:
Amazon
Author Website