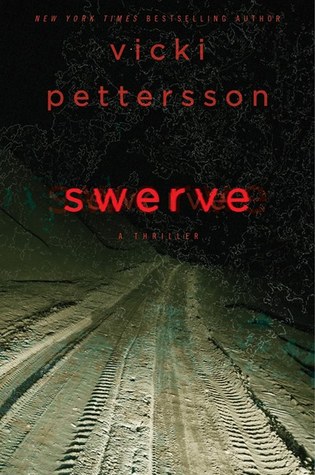 Title: Swerve
Author: Vicki Pettersson
Release Date: July 5, 2015
Gallery Books
It's high summer in the Mojave Desert, and Kristine Rush and her fiancé, Daniel, are en route from Las Vegas to Lake Arrowhead, California, for the July Fourth holiday weekend. But when Daniel is abducted from a desolate rest stop, Kristine is forced to choose: return home unharmed, but never to see her fiancé again, or plunge forward into the searing desert to find him…where a killer lies in wait.
Rating: 3 Stars ~ LIKED
Swerve is a mystery-thriller filled with high-octane, very twisted suspense!
Can you imagine going into a rest stop and coming out with your entire world turned upside down? Kristine Rush just left Las Vegas with her
fiancé, Daniel, on a Fourth of July road trip. When all hell breaks loose at a rest stop, it's up to Kristine to save Daniel from the person who took him against his will.
There are things I did and didn't like about
Swerve
. I think Kristine makes a few silly decisions while this psycho sends her off on a wild goose chase to save Daniel. I understand Kristine's thinking though. She's in love with her fiancé and is driven to help him. I guess I just wasn't easily convinced right off the bat. OK, I know this is a thriller and the innocent are bound to get hurt. Certain scenes were definitely out of my comfort zone, and I almost stopped reading this story all together; however, I was curious enough to keep going all because of Kristine. I really did like seeing her inner strength eventually shine. She has a very interesting backstory and a drive to keep going that I appreciate.
When I reached the end, I wished I could scrub some scenes away from my mind. Yes, it's that type of messed up read. I think Vicki Pettersson did a great job delving into the mind of a deranged lunatic who means plenty of harm along the way. Her descriptions of actions and events are truly vivid. If you like your thrillers to be dark and twisted with lots of violence, gore and torture, then
Swerve
would be right up your alley.
Book Links:
Goodreads |
Amazon
Author Website:
http://www.vickipettersson.com/